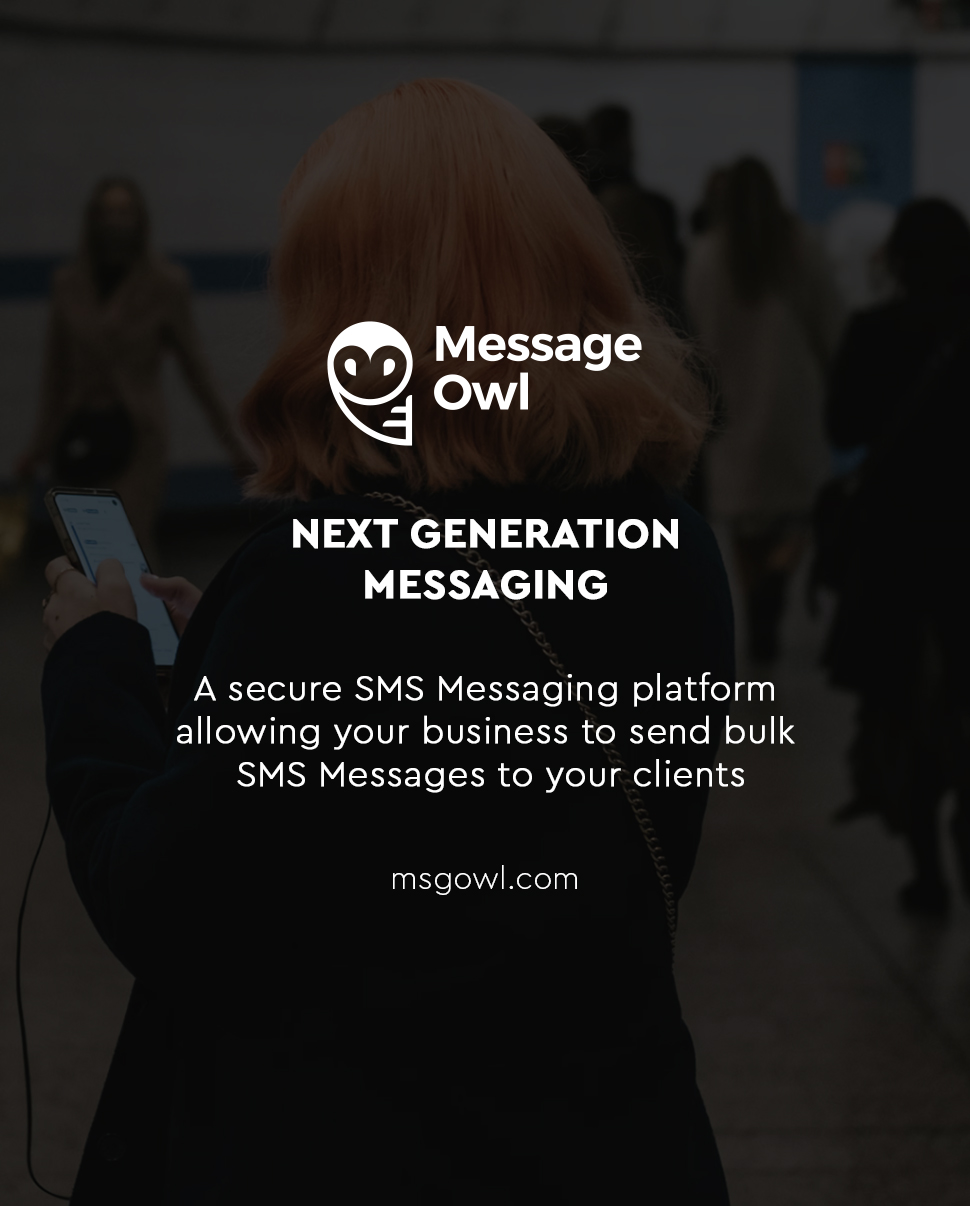 The demand for bulk sms has been on the increase with the growing demand to interact and engage
with customers by startups, corporates, institutions and government.

Message Owl is a Business to Business (B2B) SMS platform that allows businesses to send Bulk SMS Messages to their clients, each user will have access to a backend profile through which they can send & manage SMS Messages, contact list & message credits.
Real time analytics, direct relationships with carriers and innovation around pain points all come together for a more reliable, and efficient service. Discover how we push the limits to deliver the quality you've come to expect.
Get Started
Phone Numbers and Short Codes Send and receive SMS with local and toll-free numbers, short codes, custom alphanumeric sender IDs, or using your own existing phone numbers.
Phone Number Lookup Identify detail about the format and connection type of phone numbers to reduce undelivered messages and protect from spam and fraud.
Concatenation Exchange long messages and Message Owl will automatically segment and reassemble them with no custom code required.
Multi-tenancy Use Sub Accounts to share applications securely while keeping separate phone numbers, billing plans, configuration, and logs for each customer.
Queuing Send SMS as fast as you like. Message Owl automatically queues and sends each message at a rate that keeps you compliant.
All character sets (Unicode) Exchange messages in every language and emoji. Message Owl encodes Unicode characters for you without requiring custom code.
Our Clients